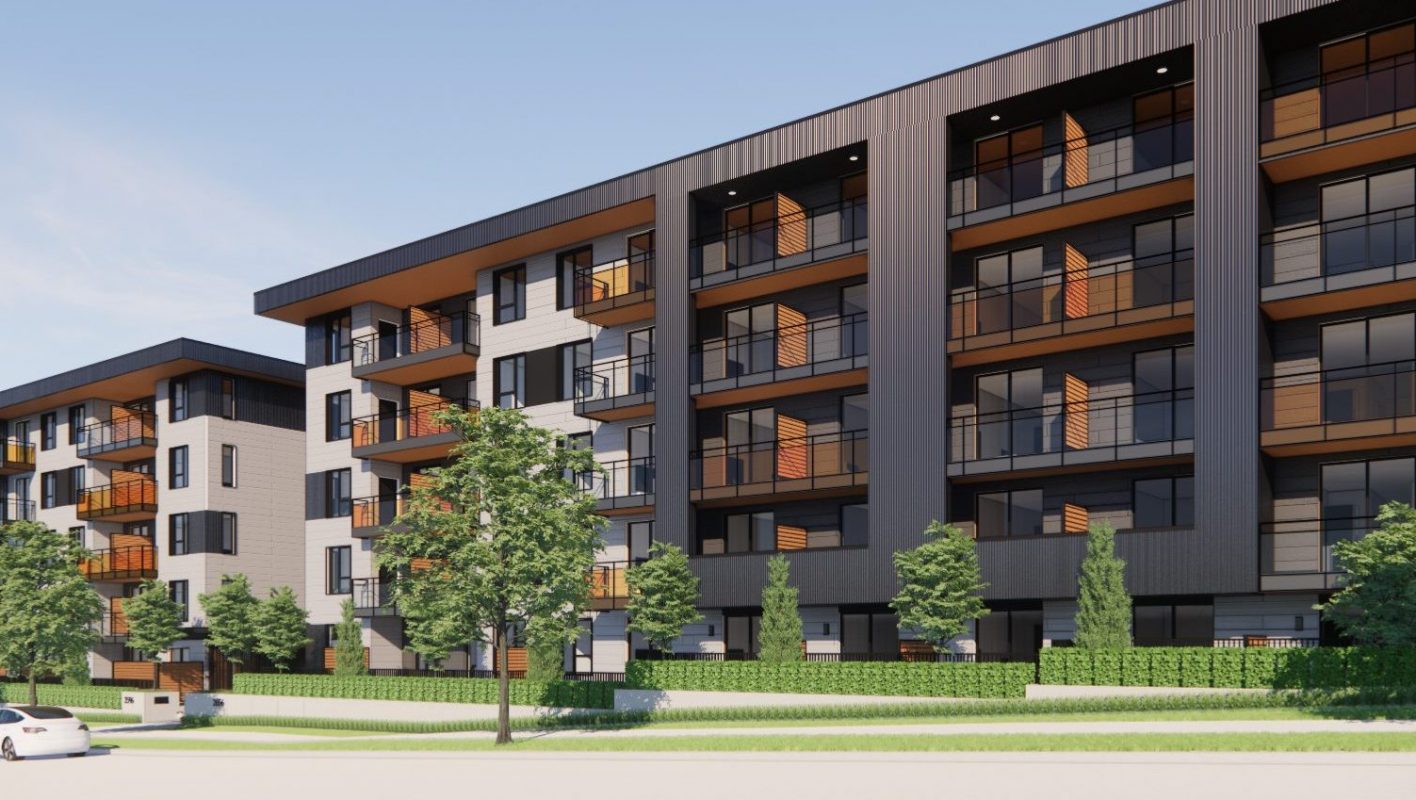 B.C. Builders Say GST Removal Will Spur Rental Projects
By: Kerry Gold
October 6, 2023
Recognizing that somebody needed to come up with a solution to the housing crisis, a group of for-profit and non-profit housing experts locked themselves in a room in Ottawa and came up with a solution to the affordable housing crisis.
The elimination of the GST, which the federal Liberal government announced last week, was a core recommendation in the group's National Housing Accord, released this August.
The paper was co-authored by Michael Brooks, chief executive officer of REALPAC, a national association that brings together institutional real estate investors in Canada.
"We said, 'let's understand the problem, and what do we need to fix the problem?" said Mr. Brooks, who has a Ph.D. in urban planning, a master's in law and business administration. "That's where this came from."
The other authors are Tim Richter, president and CEO of the Canadian Alliance to End Homelessness, and Dr. Mike P. Moffatt, economist and founding director of the University of Ottawa think tank Smart Prosperity Institute.
They say their recommendations would allow the delivery of at least two million new, affordable rental units by 2030, and drive billions of dollars of private investment into purpose built rental construction. They would also alleviate homelessness and help non-profits and co-ops to increase capacity.
Governments appear to be listening. Mr. Richter and Dr. Moffatt briefed the federal Liberal cabinet at its retreat in Charlottetown in August, with a presentation of their findings. They've also met with opposition critics, says Mr. Brooks.
The federal government's elimination of the GST on new rental construction is a great start, say Mr. Brooks.
The group believes the problem of homelessness needs to be immediately addresses.
"We're all on the same page. We all want to solve this problem," Mr. Brooks said. "I don't want a Canada with tents in every park. No one does. I don't want a Canada where immigrants have nowhere to go…. or students come here and are living in a shelter. We all have a shared responsibility to fix the problem."
Mr. Brooks said the group's non-partisan, all-hands-on-deck approach is what's needed to triple housing production needed to accommodate immigration numbers.
"I don't care who gets the credit, as long as we have a realistic, well-thought-out policy platform to correct the problem."
Other recommendations from the group include a work force and immigration strategy on housing that addresses the shortage of construction trades, low-cost, long-term fixed-rate financing for rental construction and for upgrades to existing apartment buildings, as well as a streamlining of the Canada Mortgage and Housing Corporation financing process. A proposed Homelessness Prevention and Housing Benefit would give rental relief to about 385,000 households at risk.
The elimination of the GST looks like it has already helped along some projects that might not have come to market due to rising interest rates.
Industry experts say more needs to be done at all three levels of government, considering the capital required to build purpose-built rental. Mr. Brooks said units in major cities can cost more that $400,000 per unit to build.
"There are dozens and dozens of Vancouver projects that were approved, or on the edge of being approved, that were not going to go forward at this time," said Rick Ilich, CEO for Vancouver's Townline Homes, which builds rental apartments. "So this is a huge shot in the arm for rental."
"The GST has definitely impacted decision-making for a lot of us, for those projects that didn't quite work, where there was no margins."
But will it bring down rents?
"No. It's too big of a gap," said Mr. Ilich. "The only thing that will bring down rents is more supply. Ultimately, we have to get to a balanced market on the rental side, and we're not even close. How do you satisfy the renter over the next decade or so while we are trying to get a balanced market? I think that requires some incentives from the feds and the province."
Brent Sawchyn, CEO of PC Urban Properties, said that his 141-unit rental project at 2596 & 2656 E. 41st Ave. in Vancouver will now be easier to bring to market with the GST break. But municipal fee hikes are negating some of the benefit, he says. "It's like robbing Peter to pay Paul," said Mr. Sawchyn. "Having the GST eliminated from future projects will help immensely, but I wouldn't say it's a panacea, which will make everything turn on a dime and suddenly it's 'game on' again."
Wendy Waters, vice-president of research and strategy at GWL Realty Advisers, believes that, depending on the location, mid-market rental units will benefit most from the GST elimination. Her calculations show that there is a shortfall of about 90,000 purpose-built rental units in B.C., based on year-end CMHC data over the past 30 years.
"The only way the housing challenge in Canada is going to get solved is providing the ability for the private sector to build, and that does mean removing some of the taxes and charges on housing," said Ms. Waters.
The GST break arrives at the same time as several provincial announcements. The province recently released housing targets for 10 municipalities that are considered short on supply.
The municipalities will deliver a six-month interim progress report on how much housing they've delivered for the first year, and then annually after that, said B.C. Minister of Housing Ravi Kahlon, in an e-mail. If targets aren't being met, the municipality will have to submit a report that outlines actions to be taken over two years to meet those targets. If they're still not met, Mr. Kahlon said he may appoint an adviser to work with the municipality, or the target could be amended to address some kind of change, such as less demand, for example.
Meanwhile, most industry experts, as well as some municipalities, say the senior levels of government need to step up their funding if they want real results.
Mr. Brooks would like to see the CMHC hurry up the processing times for their finance programs for rental housing construction. As well, they've asked for more favourable mortgage terms.
"Why not line up apartment building financing, which is a long-term asset, with the 25- and 30-year bond money that the federal government is issuing?" asked Mr. Brooks. "A 25-year bond is around 4 per cent, somewhere in that range… Why not line it up and make that available to new apartments?"
Mr. Sawchyn says there won't be a meaningful improvement without more federal support. He cites the subsides given to entice electric vehicle battery manufacturing.
"I figure if the federal government can look to provide [automotive companies] like Stellantis and Volkswagen about $15-billion each to build battery plants in Eastern Canada, they can figure out how to put $15-billion into housing people."