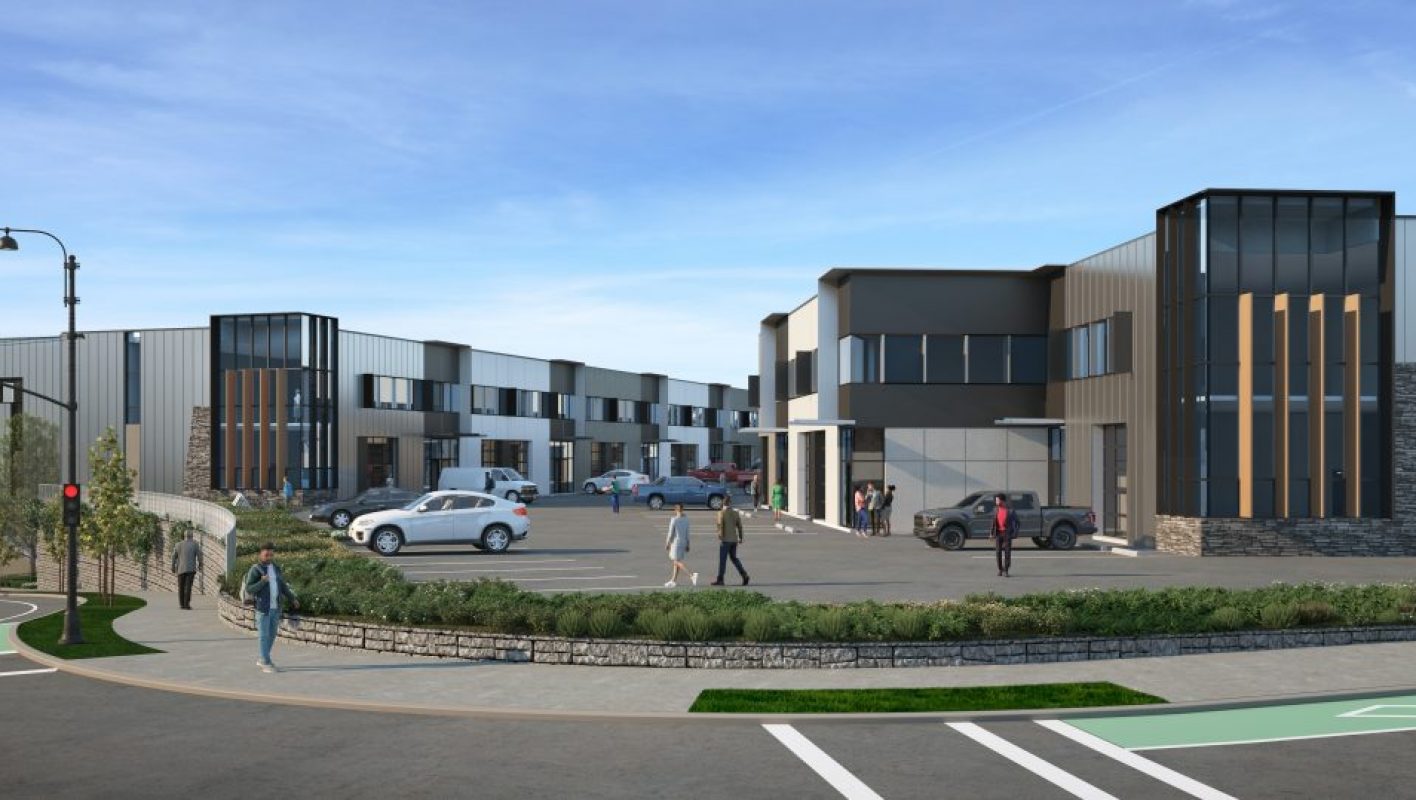 New Strata Meets Victoria Industrial Demand
Frank O'Brien
Oct 19, 2021

PC Urban of Vancouver stakes seven-acre Langford site as regional vacancy rates plunges to near zero

Vancouver developer PC Urban Properties Corp. is pre-selling the second – and largest – of its new strata industrial projects in Greater Victoria as B.C.'s Capital Region faces the tightest industrial market in the country.

Greater Victoria's industrial vacancy rate is 0.2 per cent, according to a Colliers Canada national survey, the lowest among all Canadian cities, while its average industrial lease rate, at $16.02 per square foot, is the highest.

Second-place Metro Vancouver, in comparison, had a 0.5 per cent industrial vacancy rate in the third quarter and an average per-square-foot leases at $15.50, according to Colliers.

Across Canada, 1.5 per cent of industrial space is vacant and the average lease rate is $9.70 per square foot.

PC Urban Properties announced October 19 that it will build the largest industrial development ever undertaken in the West Shore community of Langford. The project, IntrarUrban Cornerstone, will cover seven acres at 830 McCallum Road.

PC Urban also has a 135,000-square-foot strata industrial project underway in the Greater Victoria community of Colwood.

Intrarban Cornerstone will include 160,000 square feet of light industrial strata in three buildings and local agents say the space is needed.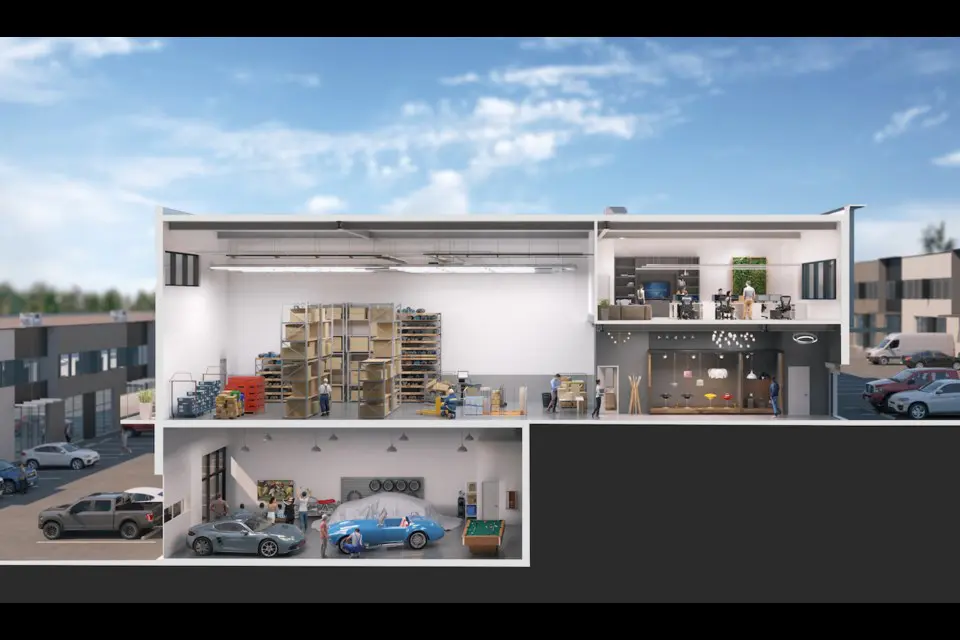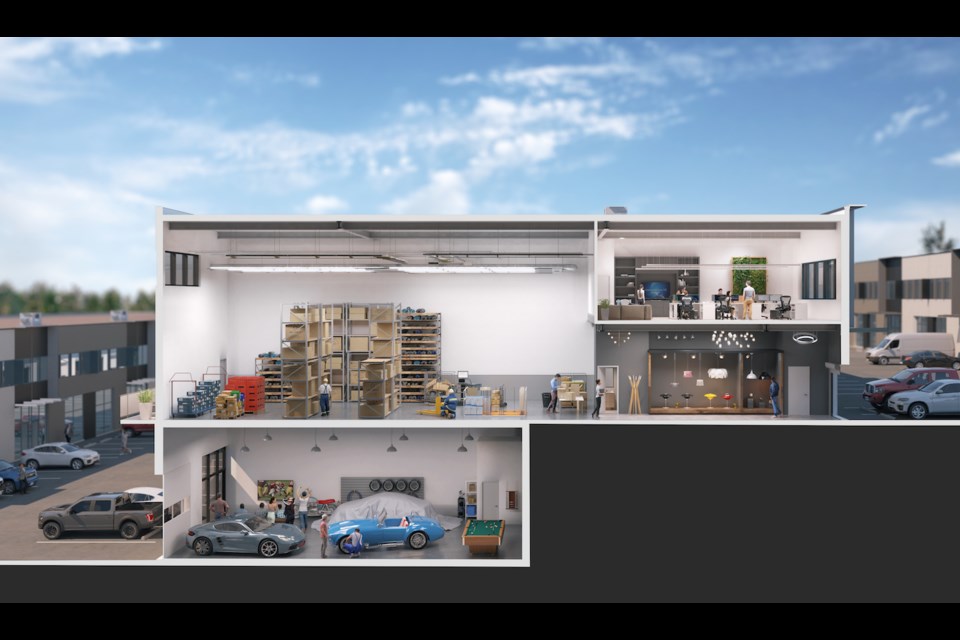 New strata space for Langford is targeted at "light industrial" owners and can include office space. | Rendering from PC Urban Properties Corp.
"There are a growing number of small businesses in the area struggling to find space," said Elizabeth J. Mears, of Cushman & Wakefield, Victoria. "With industrial vacancy at 0.1 per cent in the West Shore, and average lease rates climbing 3 per cent to 5 per cent per year, industrial strata units are in high demand because there is simply currently nothing available. "

Mears added that some West Shore companies are operating out of garages, "and we see many businesses that are moving up from Victoria."

According to Colliers, industrial land is selling on the West Shore for an average of $45 per square foot, compared to $130 per square foot in the city of Victoria.

The three new buildings at Langford will provide strata space for businesses in e-commerce, industrial service and marine service as well as for private investors, in spaces ranging from 2,500 square feet to 5,900 square feet, PC Urban stated.

The strata space is pre-selling for from $365 per square foot to $400 per square foot. This is well above the $262 average per-square-foot price of the three largest industrial property sales in Greater Victoria through the second quarter of this year. Prices are normally higher for smaller strata spaces in new builds, due to high demand.

"There has been a limited amount of industrial strata development in Greater Victoria in the last decade," noted CBRE senior vice-president Ross Marshall.

Construction of the new Cornerstone project starts in January 2022,with occupancy planned for Q1, 2023, according to PC Urban CEO Brent Sawchyn.

Original post