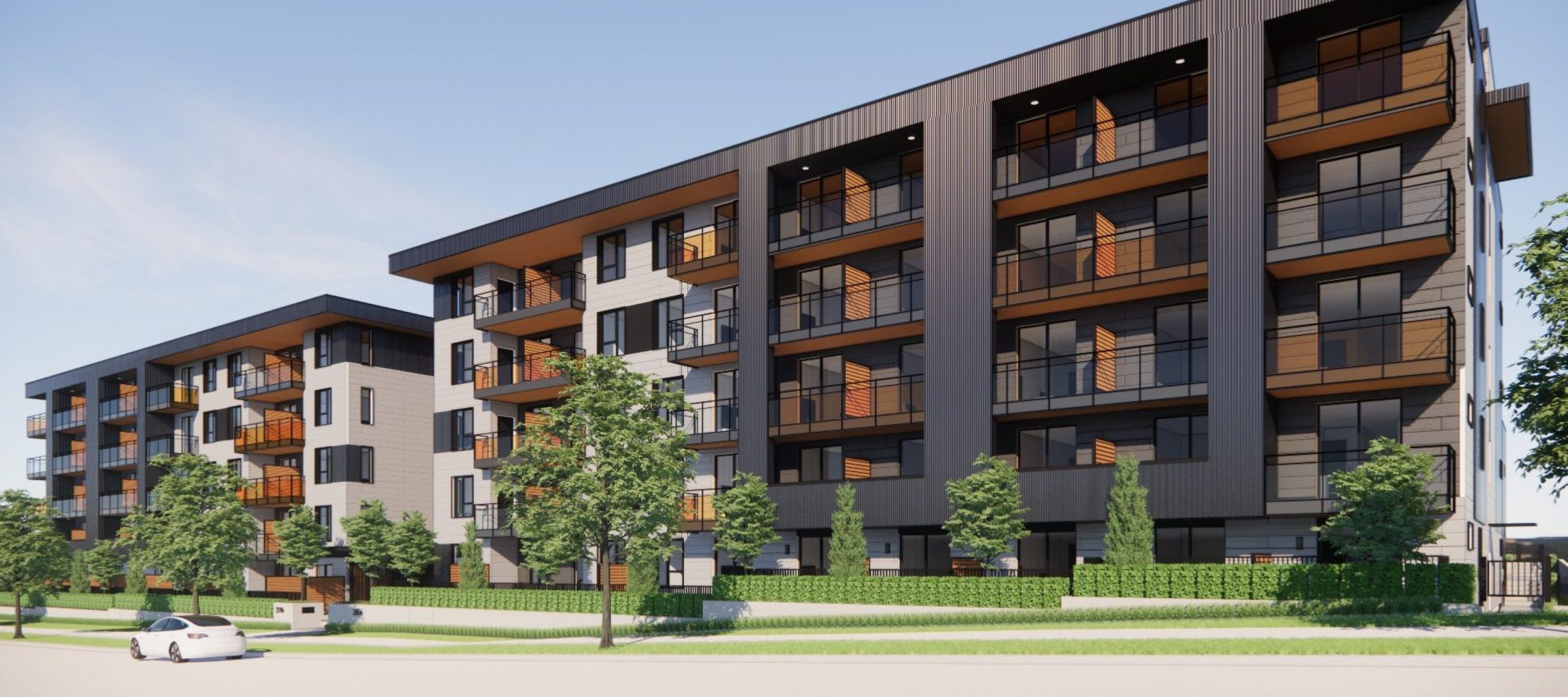 2596-2660 E 41st Avenue
On this 1.09 acre assembly site at 2596-2660 E 41st Avenue, in the Southwest Vancouver Killarney community, PC Urban is proud to propose the development of 141 much needed secured market rental houses. The site is ideally situated just 25 minutes from downtown Vancouver, walking distance to 4 city parks, 3 elementary schools and the Killarney Community Centre.
Centrally located on an arterial transit corridor between the Metrotown and Oakridge Town Centres, and between both the Victoria Drive and Kingsway-Joyce Street commercial shops and services, the proposed project will offer a generous mix of studio, one and two-bedroom apartments, and three-bedroom townhomes.
The proposed two building project with roof top amenity areas, gym, children's play area and ample green space throughout the site, will make this an attractive option for young professionals, new residents to the city, students and young families alike to reside.
Location:
2596-2660 E 41st Avenue, Vancouver, BC
Category:
Urban Rental Communities
Project Value:
$91,687,291