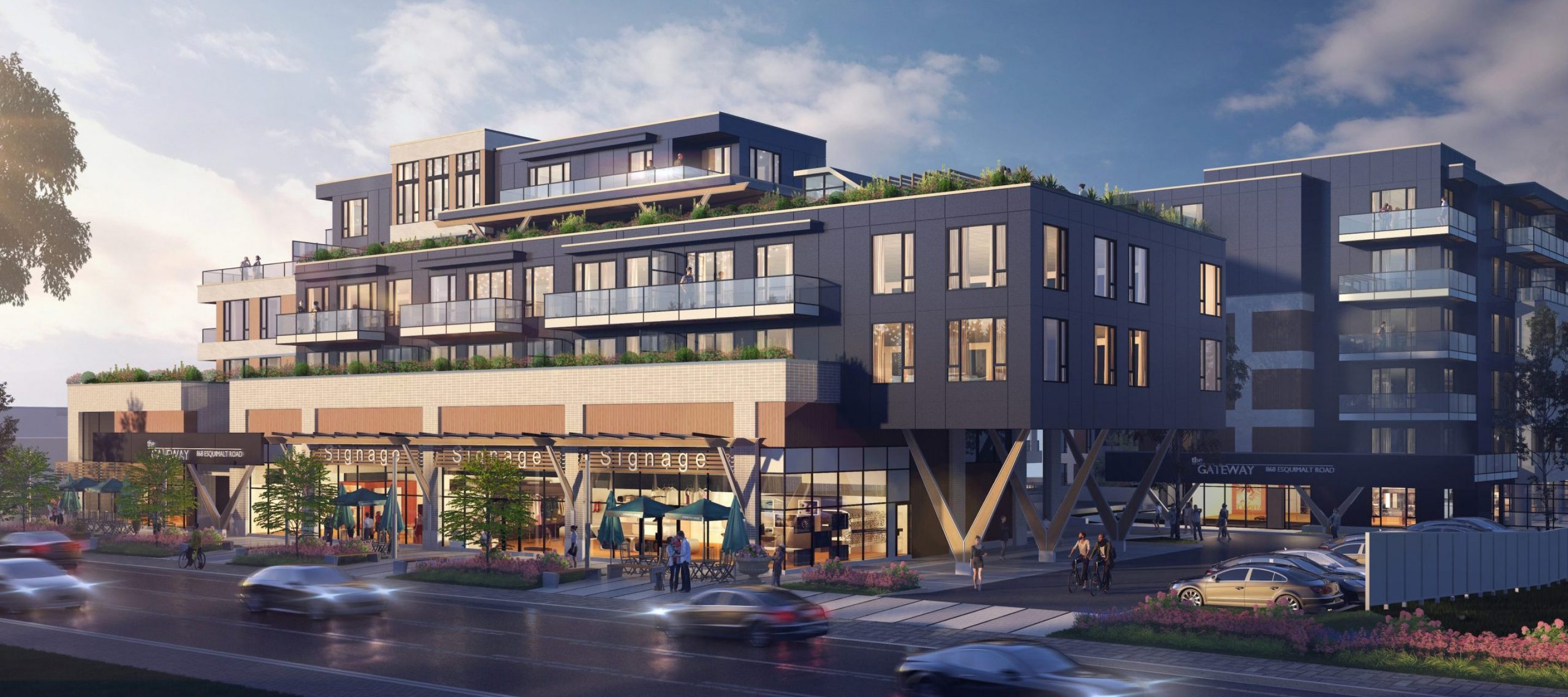 858 Esquimalt Road
Creating a new gateway for Esquimalt's West Bay Village
PC Urban is pleased to be working with WA Architecture to deliver an exciting mixed-use, purpose-built rental development project as 858 Esquimalt Road.
Located on Esquimalt Road at the former "Cask and Keg" liquor store site, the Township of Esquimalt has envisioned this property for active mixed-use residential and retail redevelopment as part of the West Bay Local Area Plan. This property will continue the revitalization of the neighbourhood and will provide a vibrant, sustainable and cultural new gateway to both Esquimalt's West Bay neighbourhood and Town Centre.
A thoughtful mix of condominium- quality dwellings, PC Urban will be bringing 200 much needed rental homes for families, young professionals, or seniors looking for a modern and sustainable lifestyle.
The commercial space is set to bring back the "Cask and Keg" in the south unit, leaving approximately 2,000 sq. ft. of additional commercial space for a variety of possible tenants.
The project is currently under construction with an estimated completion date of  Q1 2025.
Location:
858 ESQUIMALT ROAD, Esquimalt, BC
Category:
Urban Rental Communities
Project Size:
198 Rental Homes
Project Value:
$102,179,592