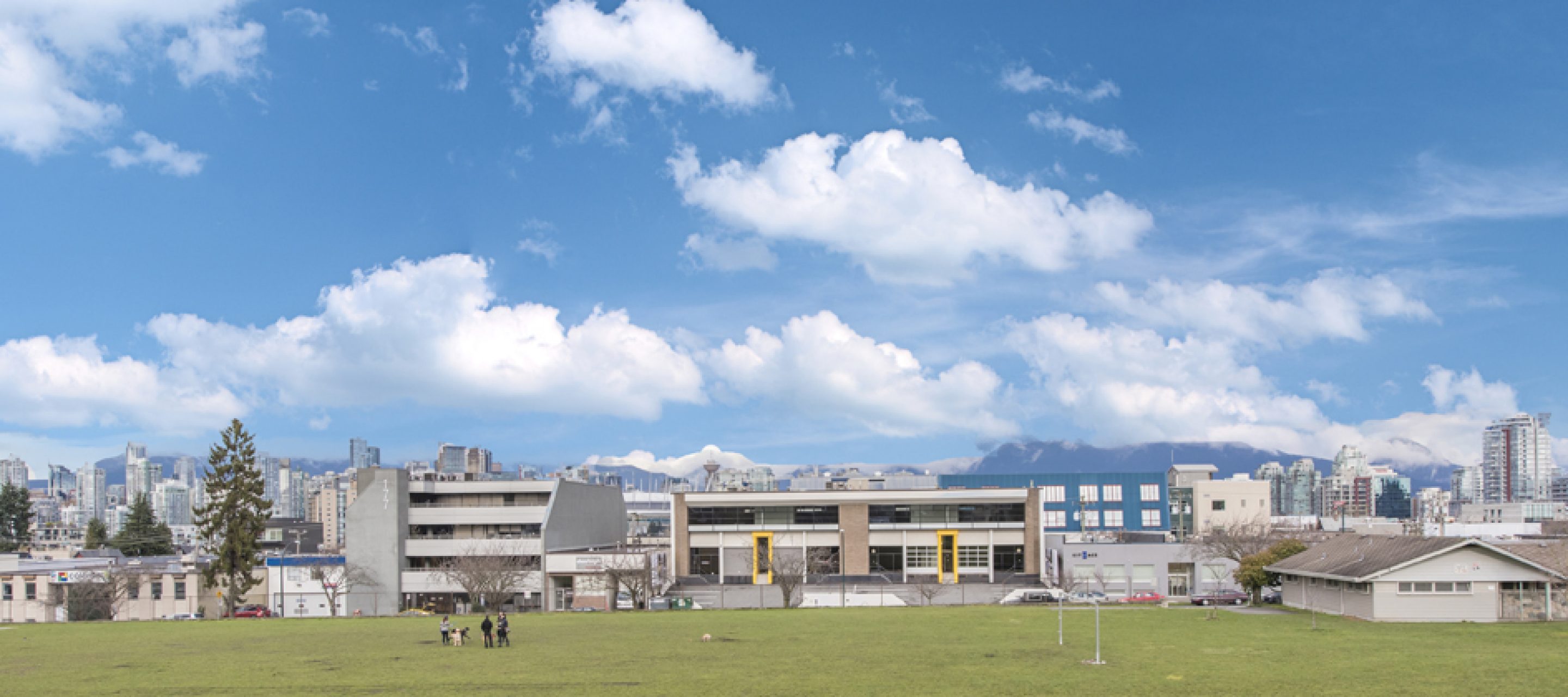 149 West 7th Ave
Re-imagining the heart of Mount Pleasant
PC Urban has a strategy to acquire property suitable for re-positioning in very defined areas of the Lower Mainland. Properties where densification and intensification of land use has resulted in limited new supply of "employment generating" real estate product. We believe there is an opportunity to acquire, re-develop and lease or sell properties targeted to industrial and office users in select areas of Vancouver where this type of space is at a premium and diminishing. Consistent with this strategy, PC Urban Properties Corp. has acquired a unique property in the Mount Pleasant area, located directly across from Jonathan Rogers Park, 149-159 West 7th Avenue.
Mount Pleasant, historically the heart of industrial warehousing and light manufacturing in Vancouver, is a quickly gentrifying area spurred on by the City's rapid densification, the redevelopment of False Creek Flats into the Olympic Village, emergence of the importance of rapid transit, and its proximity to the downtown core and surrounding residential communities.  Mount Pleasant is the new Yaletown.
PC Urban completed its revitalization of the building and sold the property in 2016.
Location:
149 West 7th Ave, Vancouver, BC