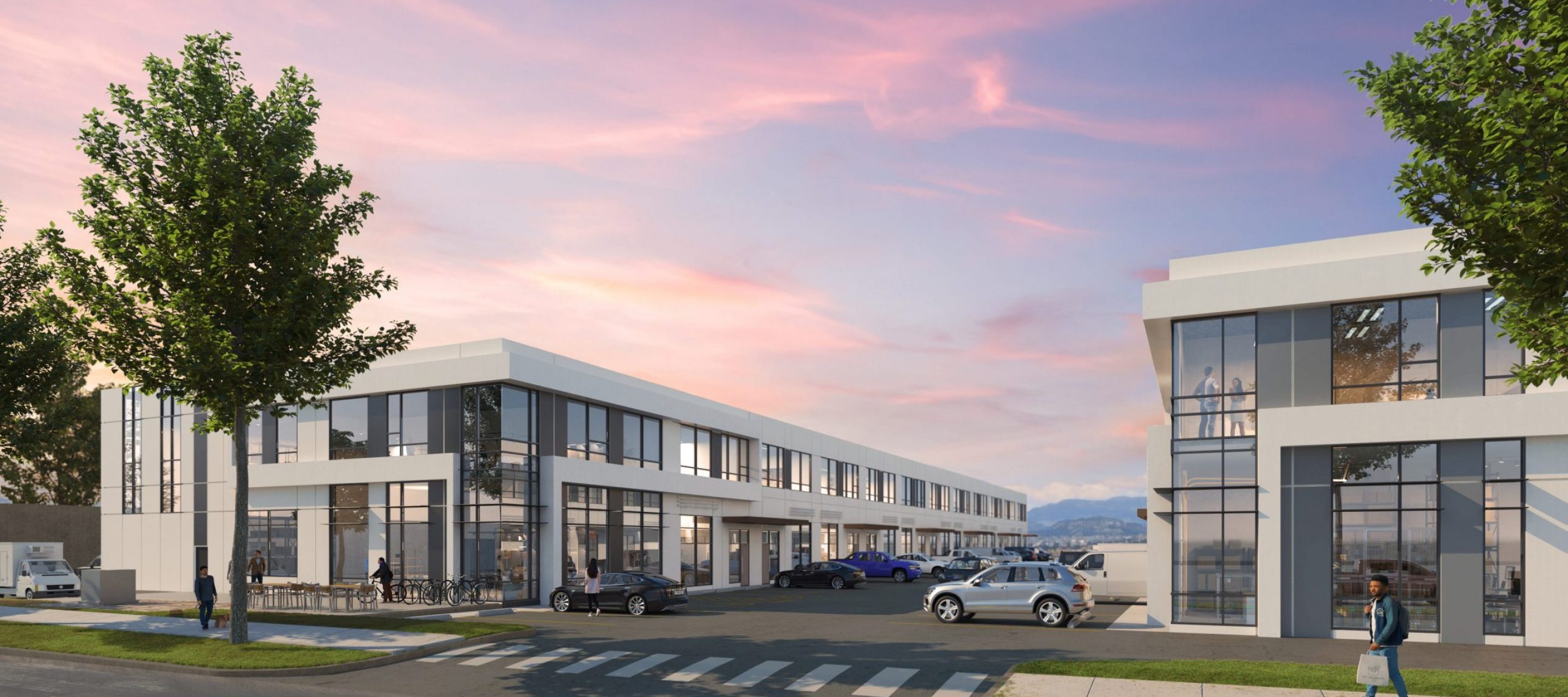 IntraUrban Eagle Ridge
In May 2022, PC Urban and Nicola Wealth Real Estate acquired 3.43 acres of property at 2660 Barnet Highway in Coquitlam. The project will consist of two buildings, each offering premium-quality light industrial starting from 2,350 square feet. The strata units offer either front- or rear-grade loading and are thoughtfully designed for small-medium sized business needs. Situated at a highly strategic location with outstanding investment potential, IntraUrban Eagle Ridge will be one of a few developments to deliver a new supply of strata industrial space in this area in over 10 years.
The City of Coquitlam is the third-largest metropolitan area in Canada with close access to major traffic arteries such as the Trans-Canada Highway, Lougheed Highway, and Barnet Highway. This bulls-eye location not only is close to major transportation routes but has close proximity to commuter rail services to downtown Vancouver, making this a desirable location for employment engineering businesses.
Location:
2660 Barnet Highway, Coquitlam, BC
Project Size:
100,116 sq. ft.
Project Value:
$72,836,896