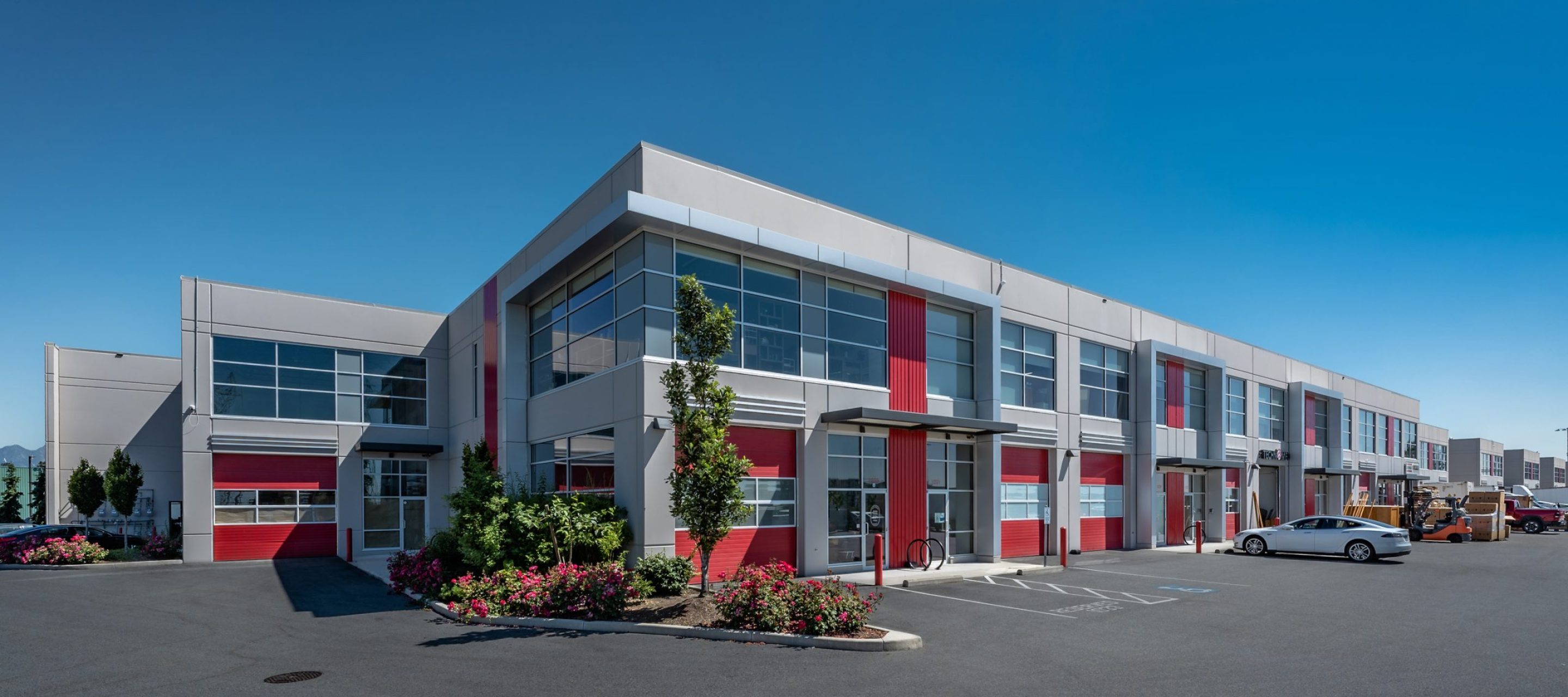 IntraUrban Rivershore
Completed in 2019, building on the unprecedented success of our first IntraUrban Business Park near Marine Gateway in Vancouver, IntraUrban Rivershore is a bigger and bolder opportunity, located on a stunning river-side site. Working hand in hand with multiple levels of government, we remediated the site to ready it for its next chapter. Furthermore, after the completion of the project, we continued to monitor the western wetland shoreline area for two full years after we handed over the site to the new IntraUrban owners.
Featuring over 260,000 sq ft of total industrial space with larger sized bays (7,800 – 12,500 sq. ft.), the development offers businesses unparalleled transportation access to the Lower Mainland's vital logistics corridor, with Knight Street, Marine Drive, and Highway 91 all within easy reach. The project also brings strata ownerships to a new group of small-medium sized business owners, with smaller units  ranging from 3,600 – 5,100 sq. ft. making it possible for emerging businesses and smaller startups to control their own destiny.
As always, premium-quality design and construction are a defining feature of the development, giving business owners, investors and their tenants years of enjoy worry-free occupation. All units feature built-in upper floor mezzanine flex space and a mixture of both at-grade and dock-loading access—features that have come to define most IntraUrban projects—and many units feature impressive views of the Fraser River.
The project sold robustly from day one of launch to savvy entrepreneurs and investors who quickly realizing the value of IntraUrban proposition and were looking to own their own piece of the Greater Vancouver success story.
Location:
11111 Twigg Place, Richmond, BC
Project Size:
265,000 sq. ft.
Project Value:
$74,476,428