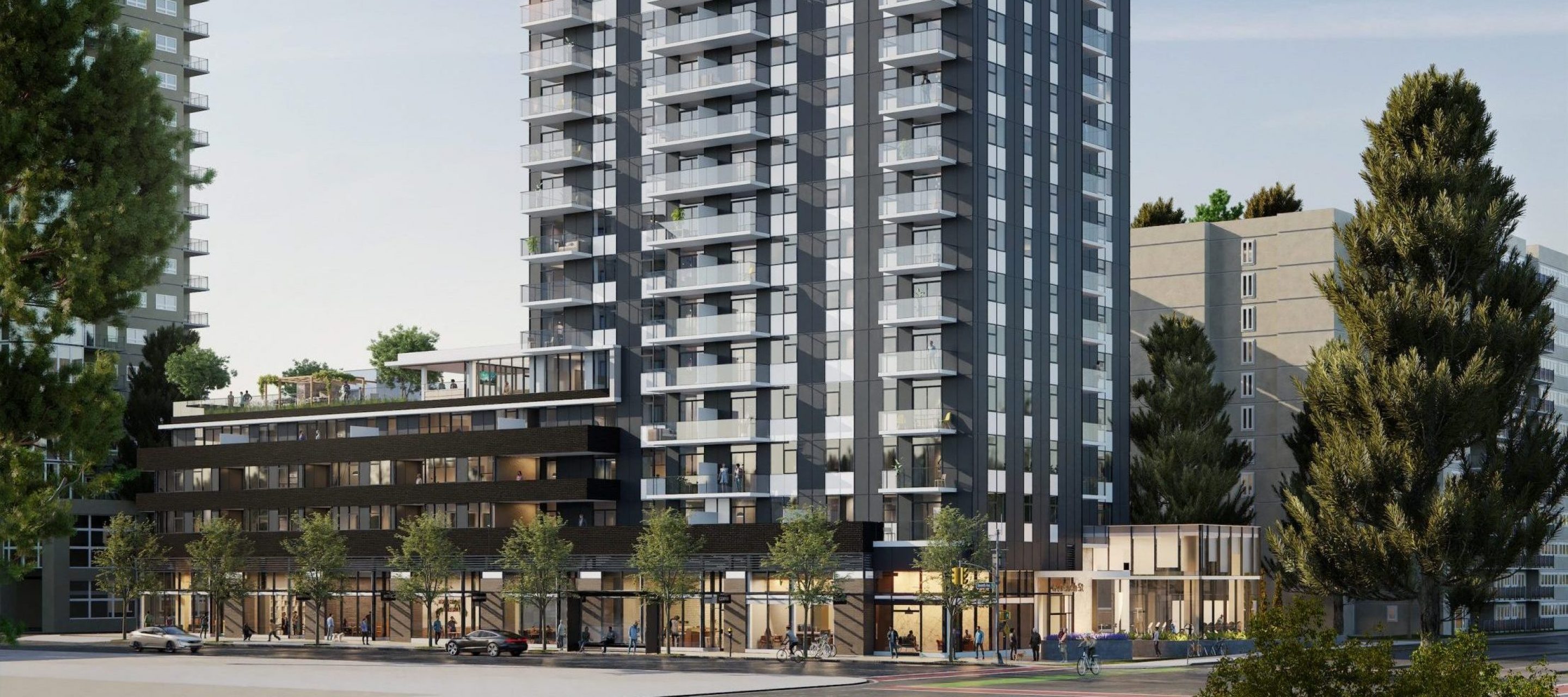 616-640 Sixth Street
This centrally located site, at 616-640 Sixth Street in the heart of Uptown New Westminster, is close to multiple amenities, including the Royal Centre Mall and the New Westminster Public Library. This project is also in close proximity to the city's transit lines connecting residents to downtown Vancouver.
New Westminster has the highest percentage of renters in Metro Vancouver, with the lowest vacancy rates in the region. With a high population growth rate, this new rental development will not only alleviate the growing demand for rental housing in the area but also act as a catalyst in the revitalization of the Uptown community.
PC Urban is building a 29-storey residential building containing 338 market rental homes, 10 of which will be below-market rental homes. In addition, there will be 10,000 sq ft of planned commercial space.
Construction is currently underway with an estimated completion date of Q4 2025.
Location:
616-640 Sixth Street, New Westminster, BC
Category:
Urban Rental Communities
Project Size:
338 Rental Homes
Project Value:
$238,824,454