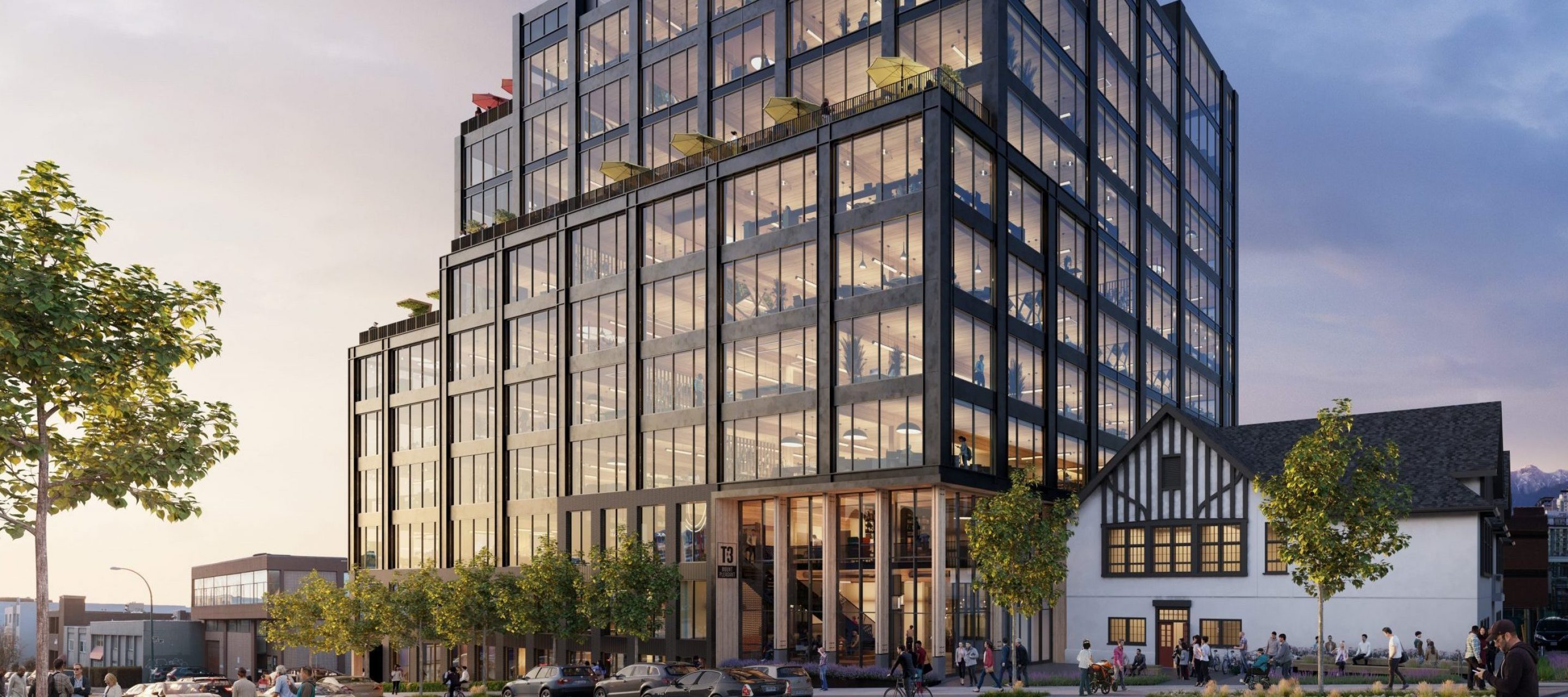 T3 Mount Pleasant
PC Urban and Hines have entered into a partnership to build Western Canada's largest and tallest mass timber office building in the Mount Pleasant area of Vancouver. Located at 123 East 6th Avenue, T3 Mount Pleasant will be a new mass-timber, transit-connected, technology and amenity-rich, mixed-use office building that will provide a superior work environment for businesses seeking to attract and retain the highest quality talent in the Vancouver market.
The proposed 11-storey, 190,000 square-foot office building (utilizing Hines proprietary mass timber creative office product know as T3 (Timber, Transit and Technology)), will be one of the most environmentally friendly, sustainable and wellness-focused developments in Vancouver and the largest & tallest mass timber office building in Western Canada. The Mount Pleasant neighbourhood, one of Vancouver's most dynamic and creative tech hubs, will further as as an amenity for the office building's tenants. The project will also be relocating and restoring a 10,000 sf heritage building onsite, which will be used as a City of Vancouver operated arts centre.
The overall design will pay homeage to the industrial past of the Mount Pleasant neighbourhood while looking forward to the vibrant transit-connected community of the future. Upon completion, the building will provide "best in class" creative office and light industrial space, common areas and amenities.
Location:
123 East 6th Ave, Vancouver, BC
Project Value:
$273,127,522