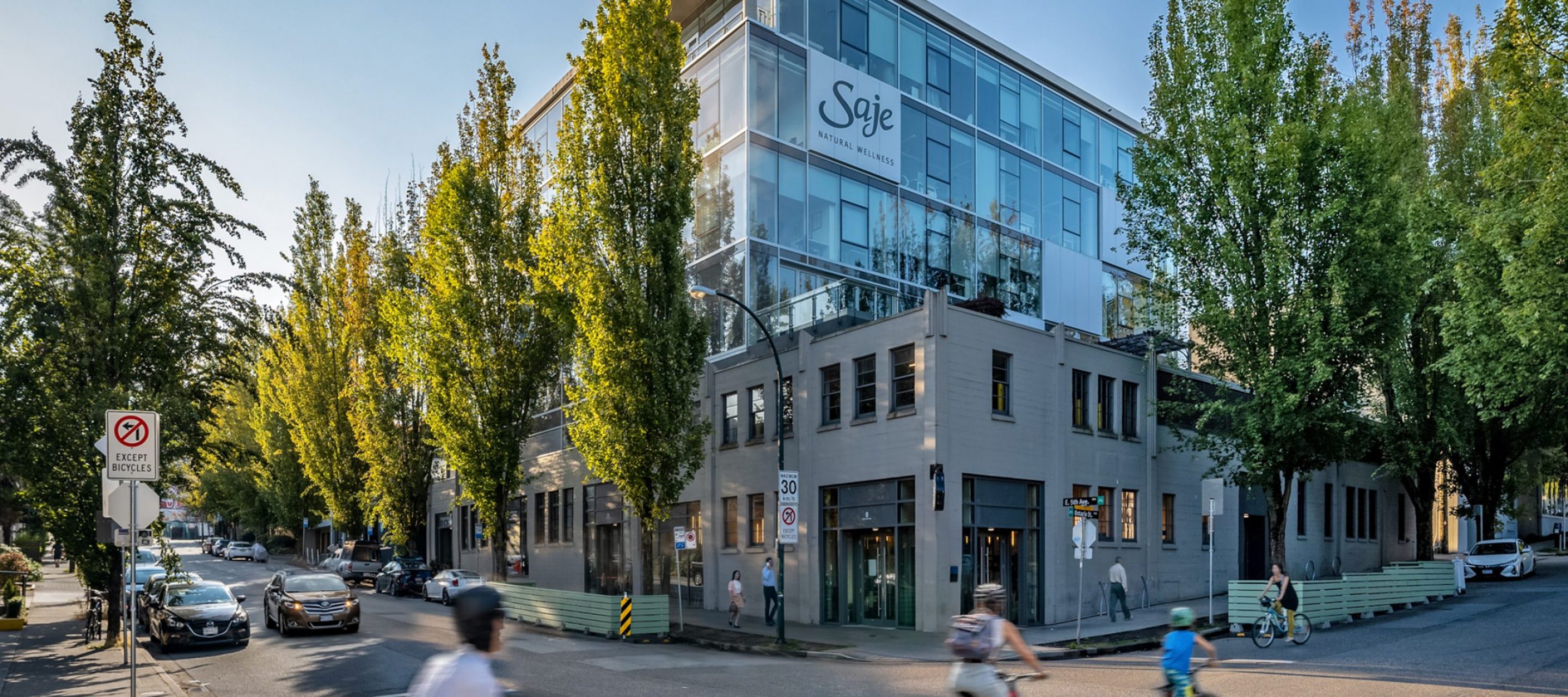 The Lightworks Building
Reimagining a heritage manufacturing centre as a contemporary commercial hub
Reimagining a heritage building in Mount Pleasant is certainly a tall order. The neighbourhood's rich history, its emergence as an artists' district and its abundance of small, independent businesses naturally make it a hub for unbridled creativity that developers must reciprocate. When we came across the opportunity to revitalize the Lightworks heritage building, we knew we had to draw from that creative well and leave a mark of our own.
Constructed in the 1940s, the Lightworks building was an art deco factory that manufactured radios and radars that served wartime efforts. After that, it was occupied by a series of industrial and commercial renters. With history that extensive, PC Urban took on the challenge to preserve the structure's authentic character while giving it a contemporary redesign fit for the new era of  urban industrialization taking ship within Mount Pleasant.
As formidable as this task seemed at the design stage, we quickly discovered that there was more. Being a site for electrical manufacturing, the structure contained significant levels of chemical residue and had decayed far beyond what we had anticipated. Of course, this challenge only strengthened our resolve to turn the project into something extraordinary.
Preserving and re-purposing the board-formed concrete façade of the original building was a must. We worked with the City of Vancouver to restore the building's exterior under a Heritage Revitalization Agreement, adding the development to the uncommon rank of preserved industrial heritage buildings in the city.
Today, the revitalized Lightworks Building offers six storeys and over 54,000 square feet of office space. With its glass exterior wrapped in art deco façade, this building fits into the upwardly trendy and creative Mount Pleasant neighbourhood, while standing out for its innovative take on urban development. A rooftop terrace and second-floor patio provide views of the city skyline and green spaces inspired by Vancouver's natural landscape. As is the standard for PC Urban, premium-quality materials and modern features assure tenants of the highest standards of living.
The project pre-leased its office space within four months —proof positive that our innovative take on urban development is resonating with innovative and imaginative businesses.
Completed 2018
Location:
22 East 5th Avenue, Vancouver, BC
Project Size:
56,741 sq. ft.
Project Value:
$44,325,505