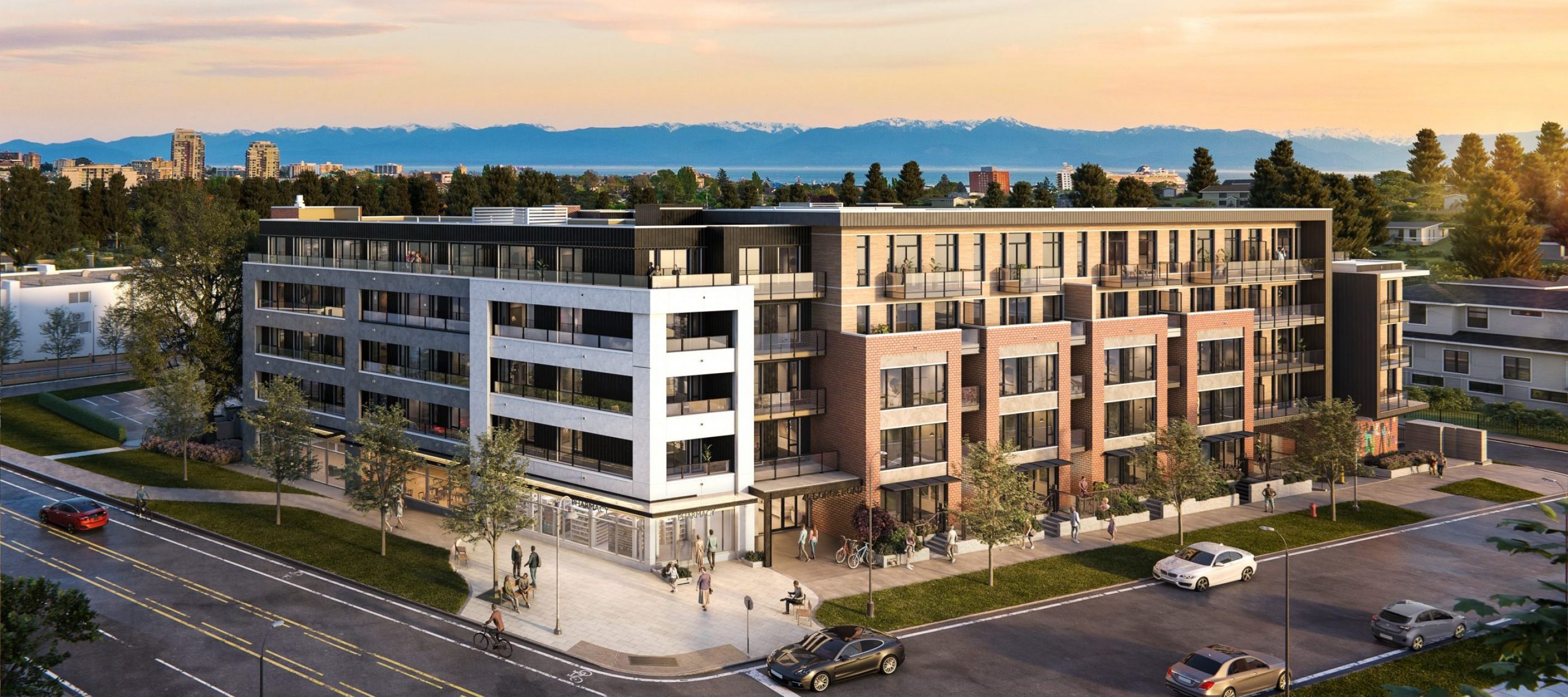 45 Gorge Road East
PC Urban acquired a 1.2-acre property at the corner of Gorge Road and Irma Street in the Burnside-Gorge Neighbourhood of Victoria, BC. In this historically underdeveloped neighbourhood, with rental vacancy below 2%, PC Urban saw the opportunity to bring much-needed, high quality rental housing to the area. Having delivered purpose-built rental in key urban areas such as Port Moody and Kelowna, now is the time to bring this knowledge and expertise to Vancouver Island.
The development will be a 4-and 5- storey, wood-frame building with 152 condo-quality rental homes. In addition, the building will include ample amenities, such as a common rooftop patio, children's play area, and 3,200 sf of ground floor retail space that could house a coffee shop, restaurant or small grocer.
Construction of this project is currently underway with completion in early 2024.
Location:
43-55 Gorge Rd & 2827-2831 Irma St., Victoria, BC
Category:
Urban Rental Communities
Project Size:
152 Rental Homes
Project Value:
$80,369,102